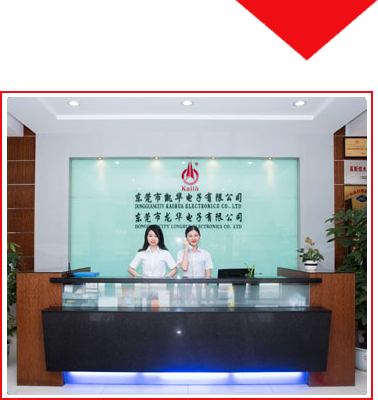 Kaihua Electronics is a company with 27 years history, it is Specialized in R&D, manufacturing and marketing of precision electronics, switches, jacks, digital encoders, connectors and other electronic parts.. Since 1990, the company was firstly established in Zhejiang , and its name is Longhua Electronics, and moved to Dongguan in 1998. In the year 2005, Kailh Electronics was set up, then entered into international market.
Innovation create dreams. Kailh began to get involved in developing micro switch for mouse products since 1995, and make great achievement in increasing the life cycles and hand feel. Not only that, Kailh also succeed in improving the function stability and processing technology on encoder and the tact switch.
Kailh is well-known as the "Kailh switch" in the time, due to keyboard market expanding in 2009, which made the domestic keyboard manufacturers lack of keyboard switches and couldn't accept the delivery time of most suppliers. Kailh team captured this opportunity and led the R&D team start the researching on the mechanical key switch. After a lot of tasks and works, like market research, product design review and SOP process define etc. , Kailh make all perfectly done and take the chance to be the leader in keyboard switch manufacturing.

In the midst of achievements, Kailh didn't neglect the quality of products , and never stop innovation, in order to break the same keyboard design situation, Kailh keeps on researching and developing new type key switch. In a very short time, we have developed PG1593, PG 1511f, PG 1280, PG 1350, PG 1320 new mechanical key switch. Kailh spent 9 years on the keyboard switch and got more than 140 patents, the only mission is to create a classic and high-tech product.
Based on Kailh's unrelenting pursuit for innovation and technical achievement, some of the world's famous companies, have integrated Kailh's products in their gaming products. Such as: OGITECH、DELL、LENOVO、DUCKY、GIGABYTE、MSI and so on.
With the superiority of manufacturing capability, professional technicians, successful case studies and company strength, Kailh set its goal aims at high-level industry like automobile industry and medical industry.