About R&D
Kailh is a company consisting of 50 R&D engineers in automation and 52 engineers in other professional skills. Kailh has always attached great importance to cultivation of talents, we own a large number of industry structure engineers, mechanical engineers, material engineers, mold design analyst, automatic goods design engineer, electrical engineer etc. R&D engineers strongly support the new product development, manufacturing process improvement, the quality upgrading.
52 engineers in other professional skills
50 R&D engineers in automation
The annual sales volume is over 800 million pieces
Quality Control
Each product is inspected and tested comprehensively by standard reliability testing machine and function inspection processing. With high quality standard, we have won good reputation and established brand image.
Our company pay a lot attention to environmental controls from supply chain, products conform to the requirements of the international and domestic laws and regulations, such as RoHS, REACH, etc. We own advanced testing equipment, professional laboratory which can check the high and low temperature resistance, high pressure resistance, resistance to salt corrosion, solderability and soldering resistance, impact resistance , electric life, mechanical life and so on. Meanwhile, the parameter about hand feel, the diagram of pre-travel and total travel, the output waveform are all can be precisely analyzed.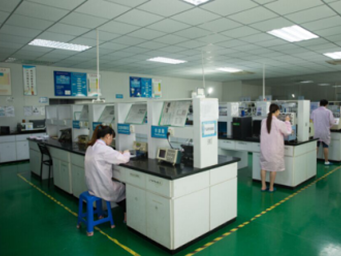 Quality Management System
To meet customer expectations, product and service are the most important. Herewith, more efficient and beneficial management shall be formed internally. Kailh implement quality control system, established a relatively perfect product quality and safety management system. Moreover, Kailh formulated a series of procedures, work instructions and other normative documents, in all aspects of production, which are all based on technology innovation, and all that theories are from market research, product development and design, to the finished product manufacturing and service after sales.