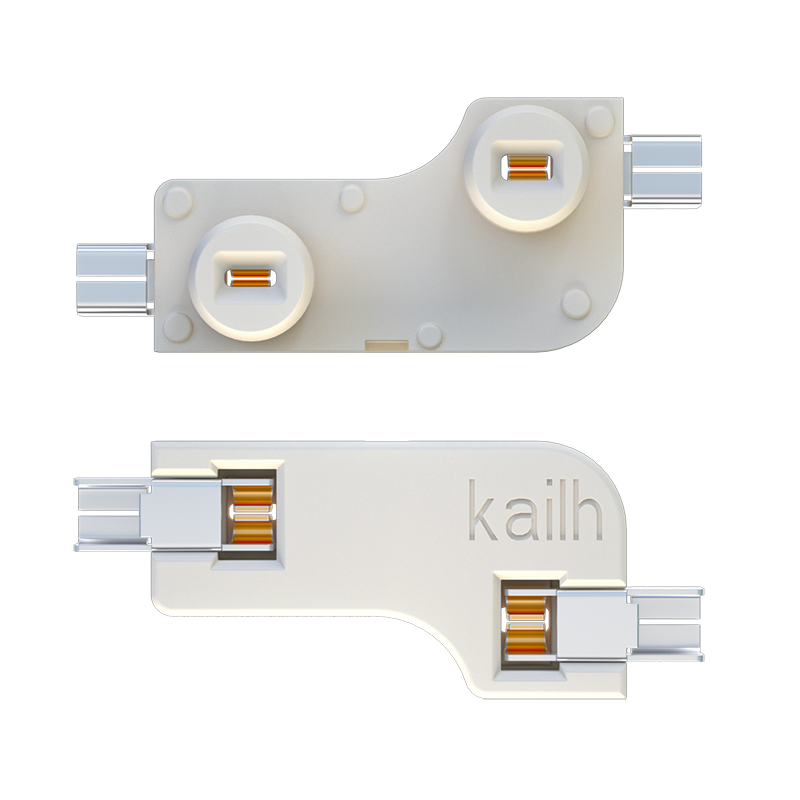 Product Details
Product code
CPG151101S11-2
Rating
12V AC/DC max:2V DCmin
Withstanding voltage
10mA AC/DC max:10uA DC min
Contact Resistance
100MΩ max
Insulation Resistance
100MΩ min (500V)
Dielectric withstanding voltage
AC100V(50-60Hz).1分钟
Mating force
3KG MAX
Unmating force
0.2KG min
Mechanical life
5000
Operating Temperature Rabge
-10℃-+60℃
Environmental Performance
Cold test
-20℃±2℃
48H
Heat test
70℃±2℃
48H
Soldering heat test
260℃±5°C
96H
Outline View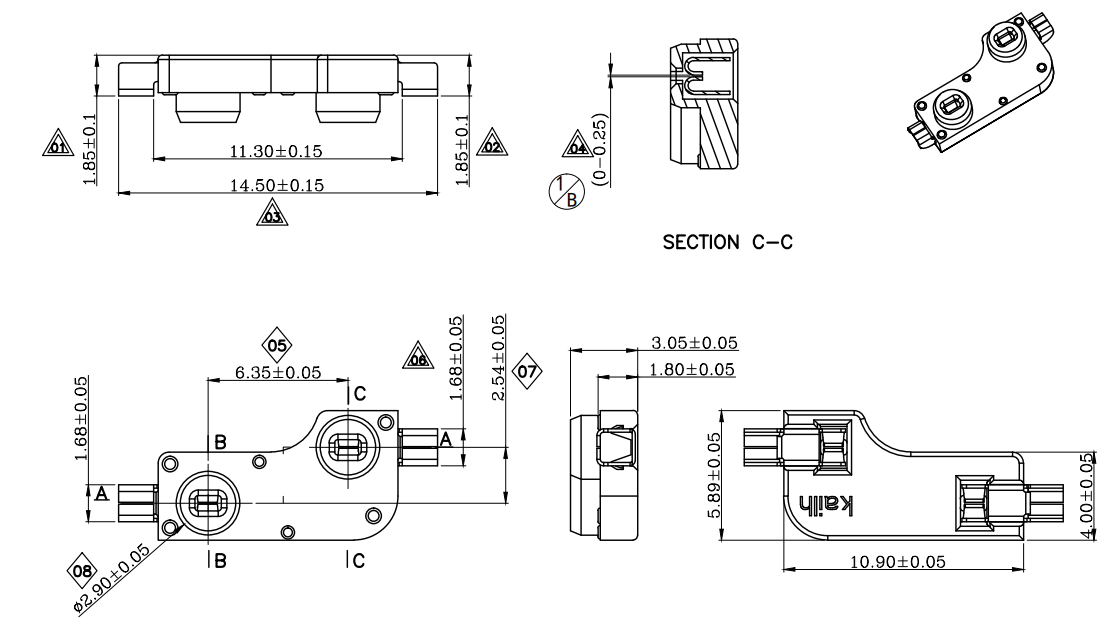 Package
Quantity(PCS)
1Tray
13
1 Carton
26000PCS
Soldering condition
Preheating zone
Heating zone

Speed<2℃/S, Preheating time15 S Max,temperture150℃

Heatpreservati

on area

Speed1.2~3.5℃/S, Preheating time120 S Max,temperture180℃

Fast heating zone

Speed3.5~4.5℃/S,Preheating time140 S Max,temperture230℃

Weld area

Weld time

Welding time 40 S Max ,welding temperature peak value,3 sec Max

Temperature of solder

260℃±5℃

Number of soldering

2time Max (But should down heat of the first soldering)

Printed wiring board

Single side copper-clad laminates
Notes:
1.Please be cautious not to give excessive static load connector.
2.Connector be careful not to stack up P. W. B. after switches were soldered
3.Preservation under high temperature and high humidity or corrosive gas should be avoided

Especially. When you need to preserve for a long period, do not open the carton.
4.The standard storage period is 3 months, with maximum up to 6months, preferably to be used as

soon as possible. After opening the package, you should put the remaining switches in a plastic bag

to prevent from damp and corrosive gas.
Product overview
| | | | | | | | |
| --- | --- | --- | --- | --- | --- | --- | --- |
| P/N | Picture | Feeling | Actuation force | Actuation travel | Total travel | PDF | Remarks |
| CPG151101S11-4 | | 3KG MAX | 0.2KG MIN | 5000 | 12V AC/DC max:2V DCmin | | |
| CPG151101S11-2 | | 3KG MAX | 0.2KG MIN | 5000 | 12V AC/DC max:2V DCmin | | |
| CPG151101S11 | | 3KG MAX | 0.2KG MIN | 5000 | 12V AC/DC max:2V DCmin | | |